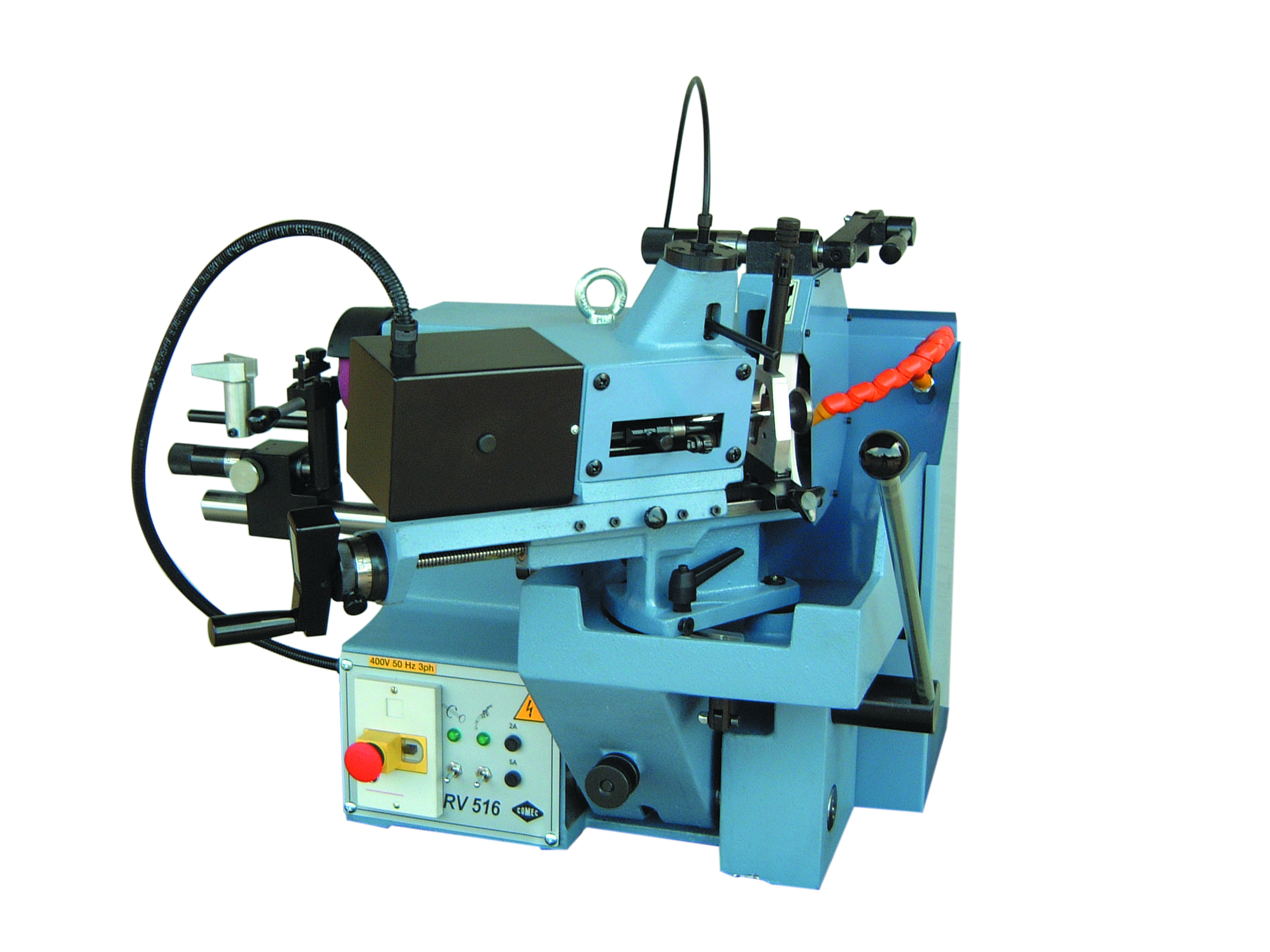 Comec RV516 centerless valve refacer
RV 516 centerless valve refacer is, thanks to the technical solutions adopted, one of the fastest and most accurate machine now available on the market. The centerless grinding system, with the rotation of the valve on its stem, grants a perfect concentricity between head and stem (within 0,01 mm) and handles a large range of valve stem diameters from 4 up to 16 mm, without need of changing any collets or chucks.
The drive system of valves is given by three rollers, the upper of which is canted in order to feed valve against an adjustable precision end stop: this offers an accurately valve controls length on every valve and avoids to manually feed valve into or away from grinding wheel during refacing.
Comec RV 516
Specifications
Valve stem diameter: 4÷16 mm
Valve stem length: 55÷230 mm
Valve head diameter: 114 mm
Face angles: 0°÷60°
Grinding wheel speed: 2800 rpm
Main grinding wheel diameter: 215 mm
Butt stem cup wheel diameter: (ASM516) 100 mm
Dimensions (LxWxH): 700x600x700 mm
Weight: 142 Kg
Standard equipment
Movable head (for valves up to 260 mm length)
Grinding wheel
Wheel dresser
Wheel dressing diamond
Cooling plant complete with pump
Emulsifiable liquid (1 lt.)
Wrench set
Instruction manual